About us
Even though we just recently launched in the summer of 2023, we have long-term vision to become the de facto source of information for expats in Germany
Interested in joining our team? Send us an email to [email protected] with the subject line "I want to join you"
Our mission
in one phrase: "Simplifying an expat's live in germany"
If you have been in Germany for a while, you will soon realize that the main complaint that expats have in this country is the "excess of German bureaucracy". To get any administrative document (ex: driving license, health insurance, residency permit…) you will have to go through multiple steps in a complex system that is not designed with English-speaking expats in mind.
The second complaint I keep hearing from my expat friends is the lack of information in English. Very few German websites have an English version, so you end up always using "Google Translate" extension to get your info which is fine. However, the issue is that since the information on most sites is in German, you wouldn't even be able to find these sites if you search in English on Google.
TwoExpats.com comes as a solution to help solve these two main problems that expats are facing while living in Germany. Our goal is to provide well-researched information and guide you to make the right decision all in a matter of minutes. Whether you are looking for "how to convert your driving license to a German license" or for "the best credit card in Germany", we are here to help.
Our editorial principles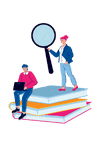 In-depth research
Our team spends hours of research for each article we publish in this website. Our goal is to provide the most in-depth and practical info on the web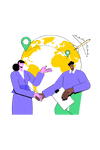 by expats for expats
We are expats living in Germany and have first-hand experience with most of the topics we cover on the site. No assumptions. Only practical advice.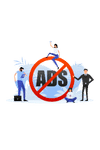 Ad-free experience
Most of the web nowadays is overcrowded with annoying ads, we decided to provide an ad-free experience for our users. You hate ads, we do too.
Our team
Rachid Idali
Founder & editorial director
I am a seasoned expat (for the lack of a better word) that has lived in 3 countries (Malaysia, France and now Germany) in the last 5 years. I moved to Berlin in 2022 to pursue a new job at a tech company. After experiencing the lack of reliable and researched information for expats in Germany, I decided to launch TwoExpats hoping to build the website I wish had existed.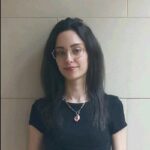 Andreia Ferreira
Writer/Researcher
Andreia is our main writer/researcher here at TwoExpats. She does extensive research on the various products we review as well as writing compelling content that is easy to digest by our readers. Andreia has a bachelor degree in Art Studies from the University of Lisbon as well as more than 4 years of experience in copywriting.
Reach out to us
Contact us
For any advertising or media inquiries, or in case you wanted to share some feedback, please use our contact page.
For all questions related to privacy, please take a look at the contact information in our privacy policy.
Editorial inquiries
Our goal at TwoExpats.com is to provide clear and accurate information in all of our articles. In case you ever read an article that you think needs improvement or has inaccurate information, please email us at [email protected]. We would really appreciate it!